Our first pledges
In the weeks running up to Active Wellbeing Week, we have been leading a nationwide 'make a pledge' campaign, encouraging Civil Servants to make a personal pledge to lead a more active lifestyle.
CSSC Sports and Leisure have been travelling across the country to ask their members what their goals could be during Active Wellbeing Week in July. Take a look at some of our first pledges!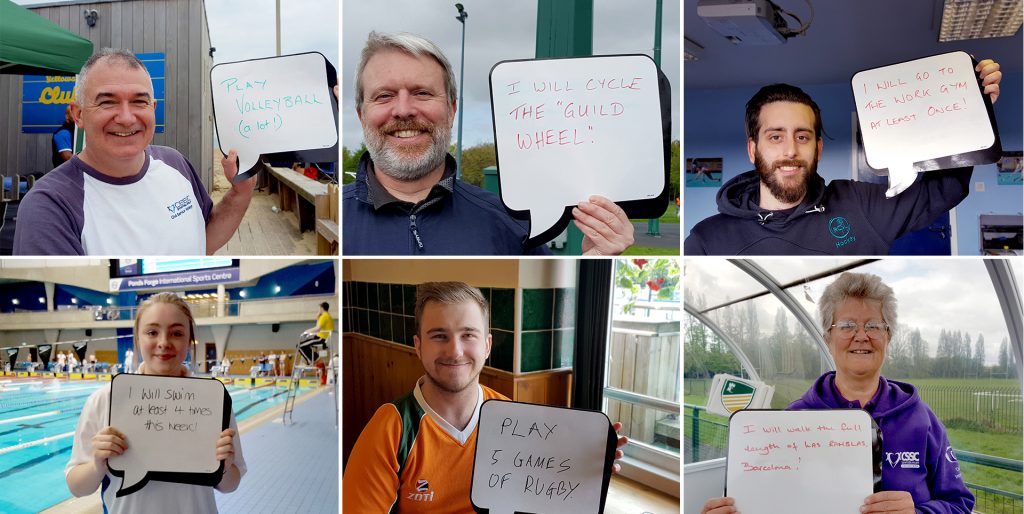 It's been fantastic to see so much enthusiasm towards this initiative from individuals, teams and volunteers at different national events; the LR Leisure Swim Team gathered their troop together for a poolside photo at the CSSC Swimming National Championships at the Ponds Forge International Sports Centre in Sheffield, while the CS Hockey Umpires were gathering in their greens at the CSSC Hockey Finals at Beeston Hockey Club in Nottingham.

Everyone who has made a personal pledge online so far has automatically been added into a daily prize draw that will take place each day during 2 – 6 July 2018. For a chance of winning a spa break for two, an apple watch or a holiday, why not make a pledge yourself?
Need more inspiration? Check out our top ten pledge ideas here!